Credits
---
Editing: Andy Freeburg
Logo Design and Miscellaneous Graphics: Heather Taerud of Infinity Graphics




Image Enhancement and General Graphical Work: Steve Marx
Digital Photography: Lamplighter Independent Distribution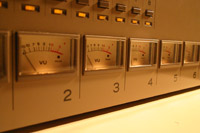 Black and White Photography for Snakes in the Head: Sarah O'Connor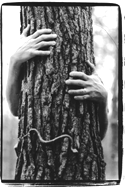 Photoshop Tomfoolery: Jerry Miller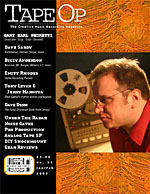 Scanning Hardware: John Boyle and Mark B.
General Content, Design, and Everything Else: G.E. Pedretti
Special thanks to Andy Freeburg and Heather Taerud for making the thoughts in my head presentable.
---
About This Site
---
Lowest Common Denominator Design = 'Nuff Sed.
This site communicates to EVERYONE, regardless of system. Enjoy.
March 2004 Revisions: I have made some concessions which would not be made in a strict lowest common denominator design:
The new popup menus for navigation work only in version 4 browsers and above.
Because of expanded or additional content in the articles and album reviews areas, I have also changed the width of the base layout table; the site is now designed with an 800 x 600 minimum resolution in mind (the previous version had no horizontal scroll all the way down to 640 x 480).
The new data-driven pieces are implemented through a combination of ASP 3.0 (using VB Script; an ASP.NET conversion is forthcoming), a relational database (for general settings, author information, article indexing, and short pieces of text) and XML (for page content, pagination structures, etc.).
I wanted to move to XHTML-compliant code with this revision, but the sad fact is you cannot support older browsers with strict XHTML/CSS. So the desire for lowest common denominator design wins this time around, and messy <font> and <b> tags abound. I am capable of browser sniffing and delivering the appropriate code (LCD HTML or XHTML with a customized style sheet in this case), but that is beyond the amount of time I have for this site right now. I knew you'd understand.
A note on design: Thanks to Roger Black and Rolling Stone's Letters section circa 1976-1977 (Black's first cover for Rolling Stone featured David Bowie - call it destiny...). I am still disturbed and offended by the "let's make everything like TV; fast, fast, faster edits, lots of Flash [pun intended], no substance" school of web design. I'm not into self-induced Attention Deficit Disorder. I'm not interested in sites which showcase whatever trick the web designer learned this week (welcome to 1997, all over again!) at the expense of real content and communication. I couldn't put it any better than Johnny, from Mike Leigh's Naked:
"That's the trouble with everybody - you're all so bored. You've had nature explained to you, and you're bored with it. You've had the living body explained to you, and you're bored with it. You've had the universe explained to you, and you're bored with it. So now you want cheap thrills and, like, plenty of them, and it doesn't matter how tawdry or vacuous they are as long as it's new...as long as it flashes and fucking bleeps in forty fucking different colors."